Looking at Monday in the Markets Futures Open less then 2 hours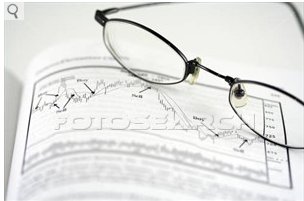 posted by daytraderockstar
Feb 21, 2010 4:42 pm
Furtures open in less then 2 hours Live broadcast of ES-Mini @ 6pm
Working on a new 10 for 1000 Watch List and the return of the "Kick Ass Trade of the Week"
List should be sent out by 10 pm
Looking at Monday
This Weeks Barron's Summary: Cover story on top FA's in US, positive on WAG, HEIA.NV
Barron's interviews Silvercrest equity value team Roger Vogel. Vogel continues to see value in cyclical names Altra [AIMC], Illinois Tool Works [ITW] and Chart [GTLS]. Silvercrest is still seen in pro-cyclical mind frame, states that now is not the time to move back into ultra defensive names.
Technical analysts at BoA Merrill Lynch comment on Feb 5th test of the 200 ema; Expected to see 2-6% rally following Friday's action- See rally following Friday's bounce off an oversold position to 1080-1085 or 1100-1011 (We closed Friday at 1109 and made high 1112)
Long-term resistance seen at 1120-1130 with a move above these level indicating a break out of corrective phase, while a failure would mean markets will remain in corrective mode

- States: We believe risk is building for a test of the head and shoulders base near the neckline at 960-940 or a nearly 20% off the high of 1150. This is also where the long-term 15-month moving average sits today. A correction of this size is in-line with the market behavior of a mid-term election year

Pullback picks: ORCL, SNDK, SY, BLL, EMR, BA, HON, DE, F, MCD, DVN, APA and MRK.
Monday, February 22, 2010
Economic
10:00
Jan Chicago Fed Activity (last -0.61)
10:30
Feb Dallas Fed Manufacturing (last 8.3%)
13:00
Treasury's $8B 30-yr TIPS auction
Events
11:00 Fed's Yellen speaks on US economy. 08:30 FDA Vaccines and Related Biological Products Advisory Committee Meeting. Goldman Sachs Technology Conference. HON investor conference. Ex-dividend: MFC $0.13, MHP $0.235.
Earnings
Before the Open: COG, CPB, CEG, CEP, ENDP, GEO, LECO, LOW, MDAS, OIS, ORBK, PWR, VCI, VRX. After the Close: APEI, BRCD, CBI, CBR, CTV, CVA, DTE, DTSI, DCO, ECHO, EXAC, EXR, FST, HMA, HR, HLS, IPCM, KND, MELI, NATL, NDSN, JWN, OKE, OKS, OWW, RSH, SM, TTEC, TXRH, XNPT.