Brand New HPS watch List released with another Best Bet
posted by daytraderockstar
Nov 10, 2017 4:55 pm
This week's best bets were perfect and most of them are still looking for more upside but a new best bet was announced for next week and 3 new ones have been added to the overall list. The shorts are working in the face of this strong market and it just shows the power of the divergence. You can view the watch list and Video
on your Members Dashboard or here http://hps.daytradingradio.com/
You see how well the Tradeometer has been picking every opportunity this week, I also posted some charts of the overnight Tradeometer.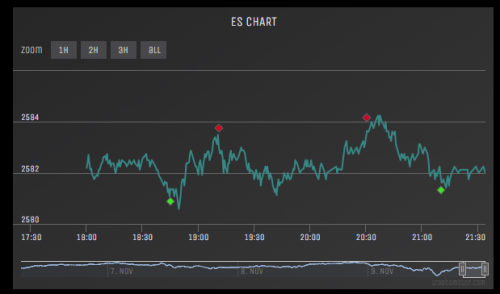 For more info visit www.tradeometer.com

Learn how to trade everyday just using one trade set up and pattern. This is the Highest Probability Trade set up taught by me and I love showing live examples of it .