Join me tonight for a Special Cocktails and Candlesticks Live 9:00pm est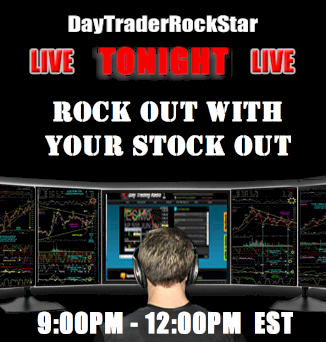 posted by daytraderockstar
Sep 06, 2017 5:15 pm
Join me and the DTR crew tonight for another edition of Cocktail and Candlesticks tonight at 9:00pm preshow 8:30pm. Tonight topics..
Building a business plan for your trading methodology.
Setting up bracket Orders on your DOM
New HPS setups for the end of the week
Current events and how they will play out in the market. North Korea, Hurricanes Irma and Jose.
All this and live call-ins
Join us tonight 9pm est
For your Mobile devices, Tunein radio and apps do search for daytradingradio
Youtube....https://www.youtube.com/c/DayTraderRockStar/live