Special HPS watch list Free to Public, What you get as a Day Trading Radio member.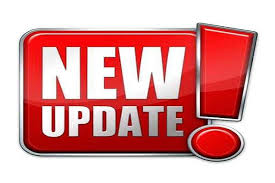 posted by daytraderockstar
Jun 09, 2017 8:31 pm
Because I have taken a more bearish stance leading into Monday's open. The normal watch list which has recently been focused on longs in this ultra bullish market is more cautious, actually, I want to use this video to point out some great intra-day signals and shorts that I am looking at currently. I also go over the great HPS (High Probability Setups that were posted last week. During the video, you will also hear me interact fellow traders broadcasting with Paul (RPM). We have a fantastic trading community here at www.Daytradingradio.com and as you see with the HPS watch list delivered to members every Friday. You don't even have to be sitting in from your computer to take these trades. I go over the Spy Puts, the VXX trade, and many others in this very informative Free members HPS watchlist. This is part of what members get each week.
I am releasing this HPS video to the general public as it contains a great behind the scenes look at a small part of what you get as a premium member at www.daytradingradio.com. Today was an awesome day as it looked at the market was about to sell off I identified the signals and posted the trades. One Trade was buying June 16th SPY puts (Bought 5 Jun 16 17 243 Puts @ .88 (7 days to Expire)) and doing this after seeing out go to trade setup. the trade cost me ~$450 and I sold them Sold 2 SPY 143 Puts Jun 16th 17 @ 1.83 +.95 +190.00 Holding 3 Puts and then Sold Remaining SPY Puts 3 @ 2.40 + 1.52 (+$440.00) Doubling my investment in less than 3 hours. Now, this is not a typical trade. but when they appear it makes for a great day and week. So the video goes into these trade setups I love teaching them and if you enjoy what you watch, then feel free to ask me any questions... ironaction@yahoo.com or take a 2-week trial at Day Trading Radio Stock Market Radio Show - Trader Education | Live Alerts | Technical Analysis
Video Link https://www.youtube.com/watch?v=2IdVmtxFmjI
Have great Weekend
DayTraderRockStar