New HPS watch list for 1st week in February is out. Plus Tradeometer Sale Ending
posted by daytraderockstar
Jan 27, 2017 9:02 pm
The video goes into detail on what we should be watching for next out of the Trump administration. Markets settled in for a weekend, but we did get our 20K. $K is ready to make a nice move up and out of this long downward channel we been in. It is top on the list for next week. It's not the most exciting stock but this pattern and setup are one of the best. I would be focused here until the next HPS divergence comes our way.
The Member's Video can be found here
Have a Great Weekend
DayTraderRockStar
Special note:
The DayTradingRadio Tradeometer special has run its course. I am so happy everyone took advantage of the upgrade. It's an unbelievable deal and personally, I even think it was too cheap. So the lifetime and yearly packages will go up about $100-$200 starting Monday. Right now there is a lot of buzz about theTradeometer. We have listened to our clients and we are working hard to add the bonds ZB. To the tradeometer. Currently, we have the Es Nq's and YM's plus crude (cl) Gold (gc) and (euro).
You have until Sunday night if you missed out or want to take advantage of this sale.
If you need assistance on how to upgrade please email rpm@daytradingradio.com or me and we will lock you in on the sale. Lifetimes will be going to $1599.00 and the yearly will be $599.00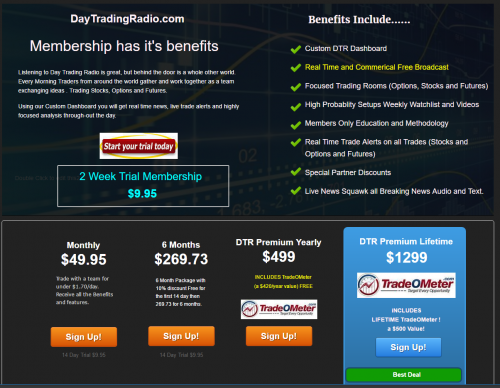 Todays Tradeometer action