Prediction for S&P 500 for 2017 Personal observations and Dow 20K tomorrow?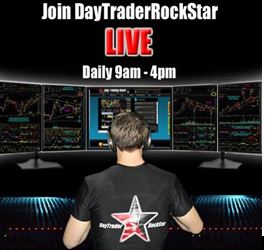 posted by daytraderockstar
Jan 12, 2017 8:10 pm
I discuss some of my conversation with RPM today on the show. There is a reasoning behind my call on the S&P to move aggressively higher. Calling a top around the 20k is not on anyone's mind as far as I can tell, the bigger concern is the Inauguration and the obvious sell the news event. It's hard to go over on paper the reasons why or why not the market heads higher or lower..We have entered a new phase of stock market analysis. It will be harder to refer back to the past to see the future and even harder is the ability to realize we are NOW possibly at the beginning of a new bullish phase of the markets that will last another 4-5 years at least. I expect a 15%+ gain in the markets this year and that + can go to 30%. I am not the type of trader that bets on political turmoil or disasters to sell this market off, Those things can and will happen in time and if that time comes..all bets of the table..
DayTraderRockStar