Incredible returns using the Tradeometer and Spy options, This is a huge for small accounts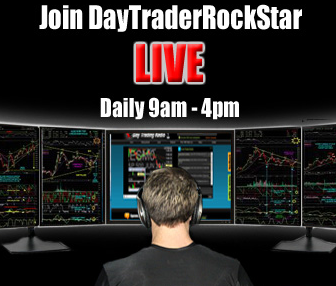 posted by daytraderockstar
Dec 02, 2016 5:20 pm
This video has some dead spaces in it I apologize for this I just ran out of time and didn't edited out The video starts off with me getting into a futures trade based on the HPS triple time frame strategy, but the really gold in this video starts when I go into detail showing our Daytradingradio alerts based on the Tradeometer and or Rambot and how to consistently make high percentage profits.
This is very eye-opening because of one major factor. With a cash account trading options you do not fall under the pattern Daytrading Rule which limits your trading to 3 round trips in a 5 day period.
You will see in this video starting 15:45 I go into detail showing what the potential is trading the Spy on the Tradeometer signal vs the Spy options and the big surprise you will see is that the returns are mind blowing and actually can double your account very fast. Of course We must put the disclaimer that trading is risky and past results do not guarantee future results. If you follow the show and what my signals during the day based off the Tradeometer and RAMBOT the results speak for themselves. I will be continuing these topic next week live on the air with live examples.
see you in the Markets www.daytradingradio.com
Watch video on Youtube remember the options part starts around the 15:40 minute mark
below is the Handout that goes with the video