Vegas Meet and Greet schedule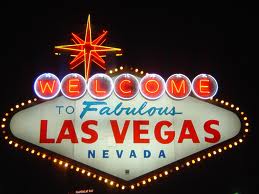 posted by daytraderockstar
Nov 12, 2012 8:39 pm
Well the big day is upon us. The Vegas Trade Show starts this Wednesday and I am expecting a great turnout. Here are some of the plans and remember things are definitely subject to change. I would like to a have a couple opportunities (at least) for traders to get together We will be running into each other I am sure at other times during the 4 day event and I am trying to keep my schedule pretty flexible.
First thing I have made a text group to keep members informed of any spontaneous gathering or cool things that might be happening if you sent me your phone number I will add it to the group list. Send those numbers to dtrs@daytradingradio.com before Wednesday if possible.
The Members Forum can be used also to connect and post other items of interest.
http://zone.daytradingradio.com use your dtr pw and user name to access this
Also please use twitter with the hash tag #dtrvegas when posting to twitter while your out there you can follow the tweets https://twitter.com/daytradingradio
now for the meet ups the first one I would like to do on Thursday 8:00pm @ the Seahorse Lounge in Caesars Palace this will probably go a few hours at this location before maybe moving to maybe some other place. We had a meet up here the last vegas trip and it was a nice lounge and a great time, be sure to wear your Vegas DTR Tshirt if you got one. The Seahorse Lounge info and map http://www.caesarspalace.com/casinos/caesars-palace/casino-misc/seahorse-lounge-detail.html
The Second meet up is up for in the air, I am thinking about a 5 oclock somewhere get together at Jimmy Buffets Margaritaville (that is right on the street across from Caesars give or take a block) on Friday or maybe something a little more dangerous :-) a little later at the Mandalay Bay. I will send out this info after i arrive in Vegas. Again remember We will be probably seeing a lot of each other during the trade show and around the area.
The important thing is to get on the TXT list and stay in touch and also keep me informed if there is something going.
I will follow up again on the radio and with updates and even will try to broadcast live while we are out there stay tuned....
www.tradersexpo.com
http://www.caesarspalace.com
http://www.margaritavillelasvegas.com/restaurant.html
http://www.caesarspalace.com/casinos/caesars-palace/casino-misc/seahorse-lounge-detail.html
http://www.mandalaybay.com/entertainment/lounges/eyecandy-sound-lounge/
DTRS