Market Update. New HPS watch List has been updated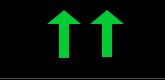 posted by daytraderockstar
Jun 30, 2012 10:41 pm
And what a great watch list it is.....This weeks watch list focuses in on on the best of the best growth companies minus maybe a couple, but most of these stocks have been featured stocks in the Investors Business Daily's "New America" section.
Market's got a big bang Friday and drove us over short term resistance. This also gave me a bullish signal on the daily chart not to mention the extremely bullish signal on the weekly chart. Well all seems good as the wall of worry gave the market great support over the last 2 month. You would have thought that Europe was on the brink of monetary collapse by how the analyst covered it.
What's funny if you look at my post last Thursday you can see I wanted to really get excited if we could gain 35 points on the $SPX Friday we gained +33.12. Now we are right under that level. I would be more cautious is we gapped up Monday and would watch if we could hold 1364 into the close. A flat or slight gap down open would see me look for a fast reversal and break above the key 1364 level.
This will be a light volume week and with a holiday on Wednesday I would look for the markets to float at this level with a upward bias. I don't think it's time to look for shorts yet.
One last key event for next week will be the EU ECB Interest rate Decision this will be on JUly 5th and could move the markets the announcement will be out 7:45am EST (New York Time)
at 8:30 am ECB Chief Draghi will hold a press conference and issue an official statement.
NOTE: Goldman calls for a 25 Bps cute to the repo rate on July 5th
The underlying tone is really beginning to swing to a rate cute coming from the ECB this week. I will be looking for the markets move up into this.
You can see watch list Video here http://daytradingradio.com/10for1000
http://hps.daytradingradio.com/
DTRS